Name badges
Name badge production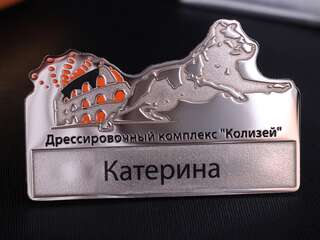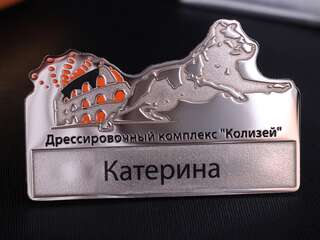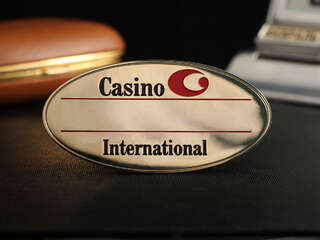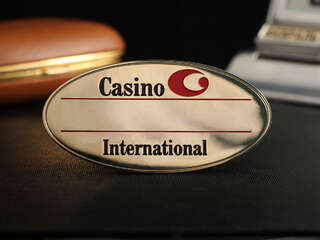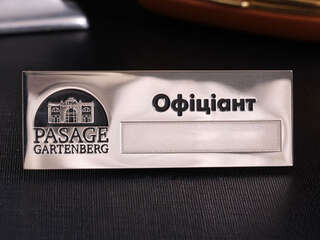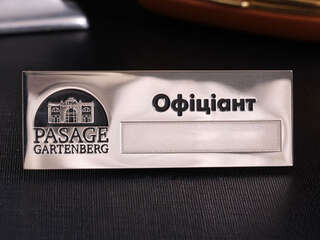 Name badge "Pasage Gartenberg"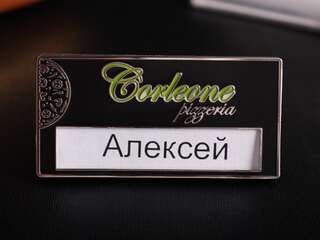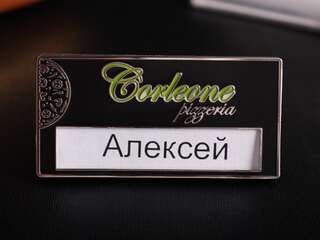 Name badge with logo "Corleone"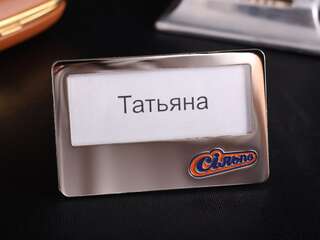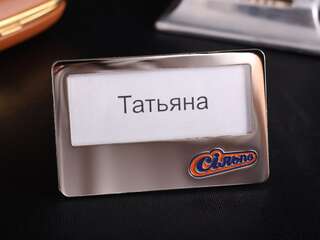 Name badge "Maternity hospital"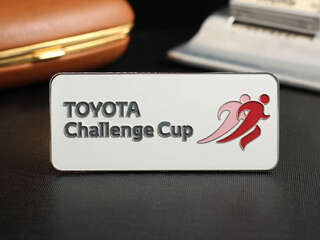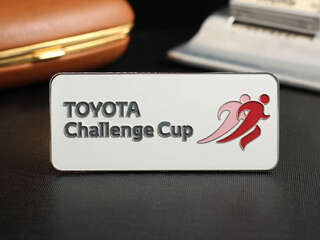 Name badge "Toyota Challenge Cup"
Name badge "City Holiday"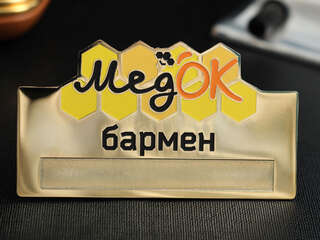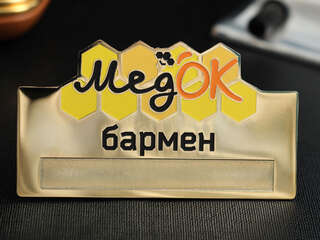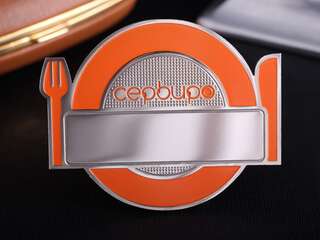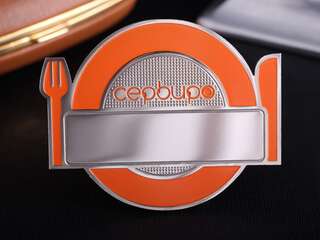 Name badge "Beauty architect"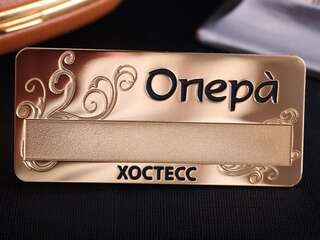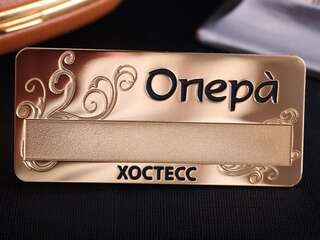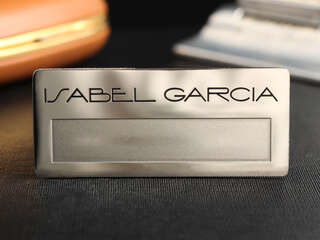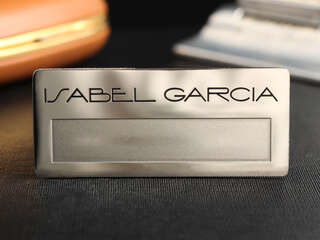 Name badge "Isabel Garcia"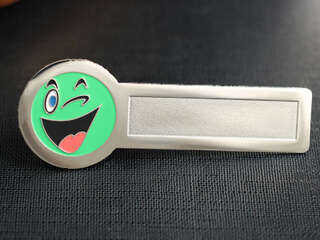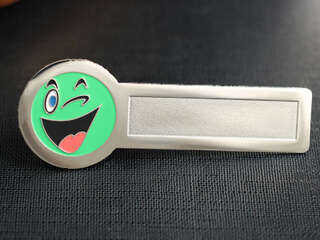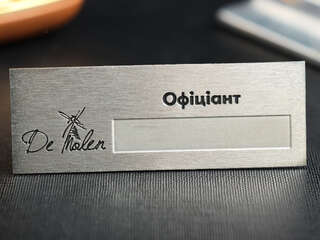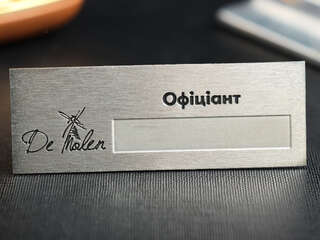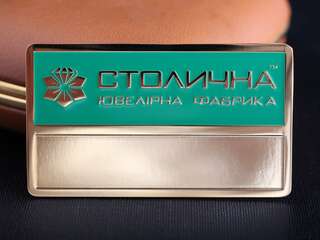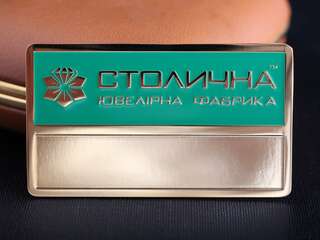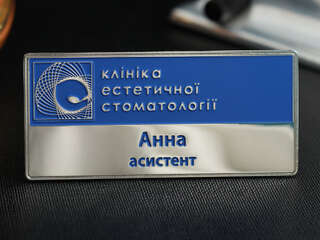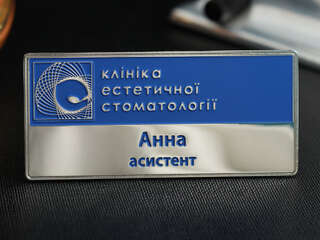 Name badge "Clinic of esthetic dentistry"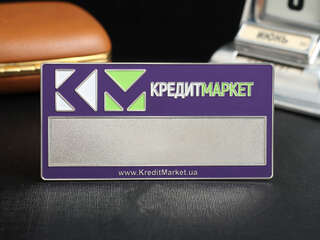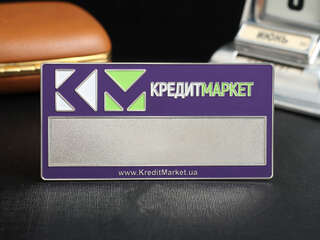 Name badge "CreditMarket"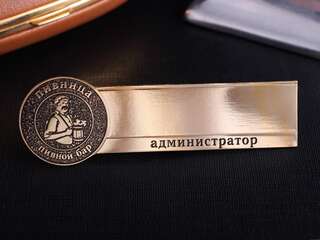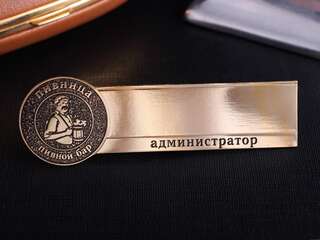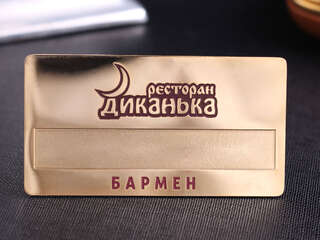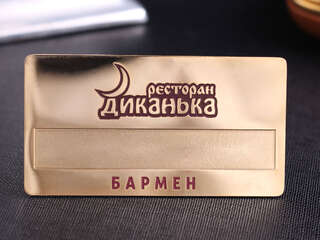 Customized name badge production
Success in any area of activities of any company or office directly depends on efficient operation and operational mobility in a competitive environment. The latest marketing and promotional technology contributes to it. The most visionary managers creating a psychological atmosphere between their employees and customers optimize their business considerably. Name badge production and use is one of the simplest marketing steps in this area.
Corporate name badges as the simplest way of identifying the staff are an important element of the company's corporate style at the same time. This is not just a business element of clothes undergoing dress control, but also an influential nuance of your staff's image.
Customized name badges are indispensible helpers during presentations, seminars, and various trainings. The minimum amount of information compactly placed in the name badge guides a potential customer among the staff and maintains the conversation in the necessary direction.
Name badge production implies various methods of attaching badges to clothes and various materials used to produce the body. A small size of the box with information can be attached with a clip to the lapel. A simple rope or ribbon can be used to hang name badges around the neck (with colors according to the corporate style). Name badges with the emblems of a company or an enterprise can be ordered on our website by providing clear instructions on how they are to be made or by trusting our professionals that will choose several different sketches.
Name badges with holes – Such name badges will be indispensible in cases where the staff works in shifts or is often recruited.
For example:
restaurants,
financial institutions,
supermarkets,
large organizations,
security, etc.
The fact that magnetic name badges make no traces on clothes and do not rumple them is their advantage.
A wide range of colors of two-layer plastic badges guarantees the precise match to an organization's corporate colors. Besides, plastic name badges are characterized by the contrast, relief, and diversity of their forms. Production method: engraving with a highly energetic thin laser ray creating the text and logo and using two contrast colors.
Metal name badges are made from a thin metal sheet. They are covered with a special coating good for sublimatic heat transfer printing. In addition, scarfing (mechanic engraving), film application, UV printing, and silk screen printing are used. However, the layout has some limitations: only vectors and no more than six colors are used as a separate form is used for each color. The attachment method is chosen by the customer.
Do not hesitate to contact our professionals and we will make high class name badges for you.